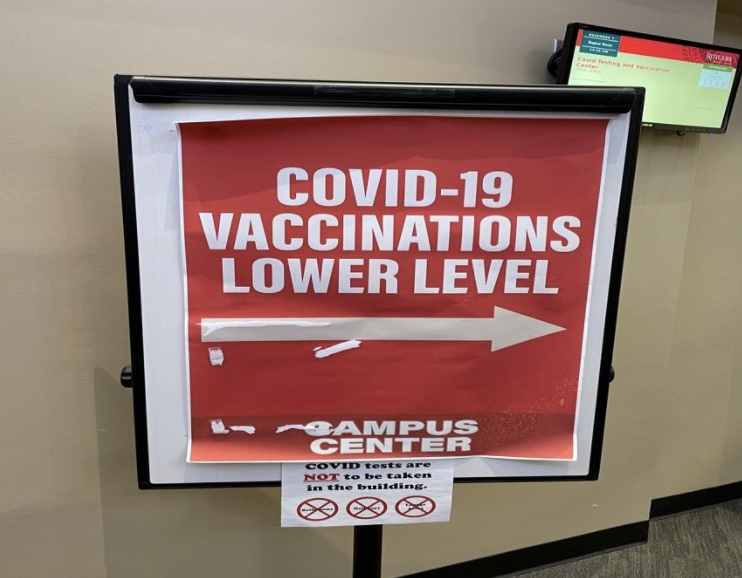 Read Time:
5 Minute, 29 Second
By: Raimondo Partito
Studies show after getting vaccinated against COVID-19, protection against the virus and the ability to prevent infection with variants may decrease over time. Although COVID-19 vaccination remains effective in preventing severe disease, recent data according to the CDC indicates vaccination becomes less effective over time, especially in people aged 65 years and older and at preventing infection or milder illness with symptoms. This lower effectiveness is likely due to the combination of decreasing protection as time passes since getting vaccinated, as well as the greater infectiousness of the Delta variant.
Data from clinical trials showed that a booster shot increased the immune response in trial participants who finished a Pfizer-BioNTech or Moderna primary series six months earlier or who received a J&J/Janssen single-dose vaccine two months earlier. With an increased immune response, people should have improved protection against getting infected with COVID-19, including the Delta variant. For Pfizer-BioNTech and J&J/Janssen, clinical trials also showed that a booster shot helped prevent COVID-19 with symptoms.
"Vaccination and getting a booster when eligible, along with other preventive measures like masking and avoiding large crowds and poorly ventilated spaces, remain our most effective methods for fighting COVID-19," said Acting FDA Commissioner Janet Woodcock, M.D. "As people gather indoors with family and friends for the holidays, we can't let up on all the preventive public health measures that we have been taking during the pandemic. With both the delta and omicron variants continuing to spread, vaccination remains the best protection against COVID-19". 
On Thursday, December 9th, 2021, chancellor Brian Storm sent an email to the Rutgers community stating "vaccination is the best protection against serious illness from the Sars-CoV-2 virus and its variants. Rutgers University campuses boast some of the highest vaccination rates in the country and we encourage all our community members to continue to protect themselves, their loved ones, and their friends and colleagues by getting a COVID-19 booster shot". For those who don't know, you are able to receive your COVID-19 booster shots here on the Rutgers-Camden campus. 
COVID-19 Vaccinations are being offered on campus to the Rutgers University–Camden community during noon to 2 p.m. Tuesdays and Wednesdays. The vax clinic is in room 017J on the lower level of the Campus Center. The Johnson & Johnson vaccine is offered on Tuesdays, and the Moderna vaccine is offered on Wednesdays. Appointments are available, register online. Students with questions about how to register may call (848) 209-1023. It's important to note vaccines are available free of charge throughout the state and the country.
According to Dr. Neuza M. Serra, who is the director of the wellness center, "mostly faculty are getting the Covid-19 booster shots…very few students… as of late November there has been only a total of 3 students who have received the COVID-19 booster shot". 
There are many students on our campus who are against the COVID-19 vaccine, let alone the booster. Rutgers-Camden made it mandatory to get your COVID-19 vaccine before returning on campus, which led the campus to have no choice. Since Rutgers-Camden has yet mandated the faculty and students to get the booster more than not people are not getting the booster or educating themselves on it. Meanwhile, the Sars-CoV-2 virus and its variants have just hit the United States.
Yianni Paxinos is a junior at Rutgers-Camden who made it very clear he was against the booster; "I simply don't believe in it. It's against my religion which is Greek orthodox. The COVID-19 vaccine is in the same pedigree as abortion when following my religious beliefs".
A student-athlete for the Men's Soccer team here on the Rutgers-Camden campus was also a student who is against the COVID-19 booster. Frankie Knapp, who is currently a senior, voiced "my opinion on the new booster is very hesitant and in no rush, I don't plan on getting the booster anytime soon because I feel it is still too early to put full trust behind a shot like this. Putting two types of vaccines into my body within a short matter of time throws up red flags, I would rather wait until more people acquire this booster". 
On the other hand, there are very few students who are utilizing the COVID-19 vaccination clinic. One student who received their booster is very concerned for the Rutgers-Camden community. Brandon Valeri, who is currently a freshman expressed "with an increased immune response, people should have improved protection against COVID-19, including the Delta variant which has now entered the states. Clinical trials have shown that a booster shot helped prevent COVID-19 with symptoms so why wouldn't I"?
While there is still a lot to learn about Omicron, most experts think that a booster shot will provide you with more protection. According to the NY Times, the virus's spike, a protein on its surface that is the major target for existing Covid vaccinations, has more than fifty genetic changes, with more than 30 of them on the virus's spike. While these alterations may help the virus evade some vaccination antibodies, it does not appear that the variety will be able to completely outwit vaccines. It's crucial to understand that your immune system has several protection mechanisms. 
A booster injection provides your body with extra virus-neutralizing antibodies. According to the CDC, Pfizer and BioNTech's laboratory studies have proved encouraging. Neutralizing antibodies against the variation were found in high amounts in blood samples taken one month after patients had received a booster dose. There is no guarantee that a vaccine or booster will provide one hundred percent protection, and some people may still become sick despite getting vaccinated. If this happens, your immune system will keep fighting to eradicate the virus, which is why those who have been vaccinated are less likely to become unwell or require hospitalization.
A piece of advice for the Rutgers-Camden community would be to "go get it! That's honestly what I would say, get it now. If you are to get the side effects: body aches, chills for 12 or 24 hours. That is a lot better than if you get Covid. These symptoms are temporary, you can take Tylenol. Especially with the new variant coming into the US, go get it! That's all I can say" said Dr. Neuza M. Serra.