Editor-in-Chief/President:
Arielle Champion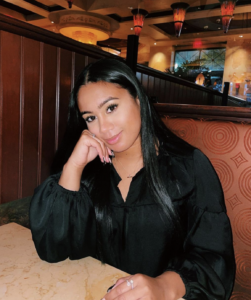 Arielle Champion is currently a 21-year-old junior. She's an English Major and a Journalism and Communication Minor. This will be Arielle's third year being a part of The Gleaner. Previously the Social Media Manager, she has shown her love and dedication to the club and has moved up to Editor-in-Chief. Arielle enjoys writing food blogs and trending topics for The Gleaner. Outside of school she runs her own small business, works at Victoria's Secret part-time, and enjoys traveling. Arielle is excited to see The Gleaner grow and prosper as the years go on.
Managing Editor:
Maria Alcantara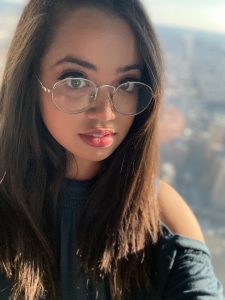 Maria Alcantara is a senior majoring in English with a minor in digital studies. She hopes to be an editor and work in publishing after graduation. She loves writing about current events and anything relating to pop culture and the media. When she's not reading YA novels or writing stories, she's either making digital art for her Etsy shop or working on the Rutgers digital studies website.
Co-Editor:
Anel Fajardo
Anel Fajardo is a 23-year-old junior at Rutgers-Camden. She is currently an English major minoring in communication and creative writing. This is her first year working for the paper. She was first introduced to the gleaner after taking a journalism course and is now working as a copy editor for the gleaner. When she is not writing she enjoys reading, watching Harry Potter movies, and making homemade pasta. She works in a supermarket and hopes to one day to work in publishing.
Secretary:
Abigail Richards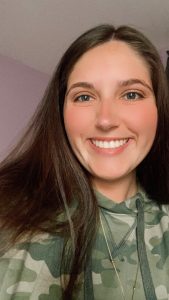 Abigail 'Abby' Richards is a sophomore at RUC who majors in English and minors in Communication. She is a South Jersey native and has a great interest in movies, television, & politics which she enjoys writing pieces about. This is her first year as a staff writer for The Gleaner.
Treasurer: 
Raimondo Partito
Raimondo Partito is a student-athlete who plays for the men's soccer team. He is an English Major and anticipates graduating in May 2023. Raimondo's interests have always been sports and film. He wishes to combine his passion for the 2 to evaluate their culture to share with others. He began writing for The Gleaner on 1/2021 in hopes to gain experience and learn as much as he can about analyzing, reporting, and writing. He is interested in pursuing a career in the field of journalism and maybe even specializing in broadcasting.
Staff Writers:
Katie Travlos
Katie Travlos is currently a 20-year-old junior nursing major. This spring will be her second semester writing for, The Gleaner. She enjoys writing about current activities happening close to Rutgers-Camden for other students to go and enjoy. Outside of school, Katie enjoys spending time with friends and family, traveling, and watching Netflix in her free time. Katie is excited to continue to write articles for, The Gleaner, this semester.
Rebecca LaFalce
Rebecca LaFalce is a 20-year-old junior nursing student and is a new member of The Gleaner. Rebecca enjoys traveling, going to the gym, and reading. She hopes to put all of these hobbies into articles for all of you to explore and find new and creative things to do. Rebecca also works as a technician at Cooper and enjoys spending time in her future job field.
Billy Melnick: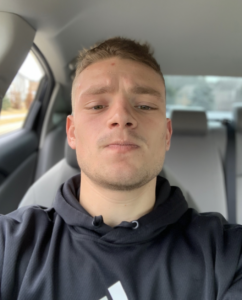 Billy Melnick is a junior Nursing Major at Rutgers-University Camden. With being a part of the gleaner he's also on the men's soccer team here at school. This is his second semester writing for The Gleaner. He enjoys writing about sports and topics related to them.
PJ Wilson
PJ Wilson is an English major graduating in May 2022. This will be PJ's second year writing for The Gleaner. In his free time, he enjoys playing soccer, extreme sports, and reading. The Gleaner has helped him make friends with people that I don't share the same spaces with and this is why he loves it!
Kaila Crozier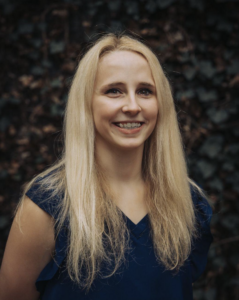 Kaila Crozier is a senior anticipating to graduate in May 2022 with hopes to continue her academic career at Rutgers through participating in the Masters of Arts in Teaching (M.A.T). On-campus, Kaila participates in the Photography Club as a public relations member and participates in Tedx Rutgers Camden acting on its marketing and logistics team. Also, Kaila works for the athletic department by being a part of both the Fitness Center and Event Team. But, Kaila also works off-campus as a Marketing Coordinator for Sky Zone Trampoline Park. Currently, Kaila is interested in inspiring the next generation through teaching English. However, Kaila is also interested in digital marketing and hopes to start her own business that focuses on social media engagement. When Kaila isn't working or doing school, she enjoys practicing her photography skills and doing CrossFit.
Jochebed Airede
Jochebed (pronounced Yo-kho-ved) is an international student from Nigeria. She joined The Gleaner team because she's always loved writing, but specifically wanted to explore her ability to write under the deadline conditions of a newspaper organization. So far, most of her articles have been centered around women's issues, such as the media's consistently harsh treatment of women and the legacy of the beloved Grease musical. You can check them out here.
Faulty Advisor:
Jill Capuzzo
Journalism Professor Jill Capuzzo serves as the faculty advisor to The Gleaner. She has been at Rutgers Camden for close to 20 years, teaching classes in journalism, communications, and writing. As an active freelance journalist, she also continues to report and write on a regular basis for The New York Times, New Jersey Monthly Magazine, and the Philadelphia Inquirer.  
Want to work with us?
We are always looking for writers, photographers, graphic designers, videographers, and social media experts. Email aac253@scarletmail.rutgers.edu in order to pitch an article or inquire about available positions.