Editor-in-Chief: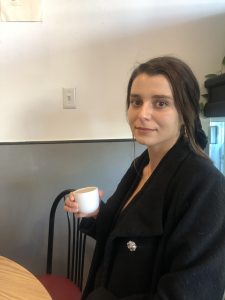 Doris Zheku is an English Major and Gender Studies and Writing Minor. She will be graduating from Rutgers-Camden next fall and is interested in pursuing a career in the fields of journalism and publishing. She came to be Editor-in-Chief of The Gleaner during the pandemic when everything was forced online and has been navigating this transition to online platforms with the help of her amazing staff and faculty advisor. Doris has previously served as a writer and Social Media Manager for The Gleaner and hopes to grow the organization as much as possible before she graduates.
Managing Editor: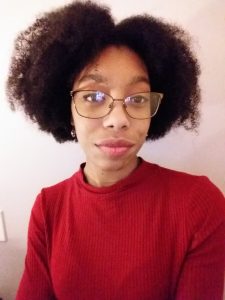 Dionna Murray is an English major and Digital Studies minor. She is currently a senior and hopes to pursue copy-editing after graduation. She also has a heavy interest in music and started her own blog about it. For The Gleaner, she tends to write either commentary pieces or about campus activities.
Social Media Manager: 
Arielle Champion is currently a sophomore majoring in English at Rutgers-Camden. She runs her own apparel business where she hand-dyes hoodies, sweats, and more. She loves social media and works very well with it. Arielle enjoys writing food blogs and trending topics for The Gleaner!
Layout Editor: 
Tatyana Romero
Tatyana is a senior Graphic Design student with a Psychology minor. Her goal has always been to work in a creative field but graphic design especially caught her attention when she started university. In her free time, she enjoys listening to music and watching Netflix with her dog. She is a graphic designer for The Gleaner and helps create content for their website and social media.
Staff Writers:
Amy Lopez, Casey Gilfillan and Talbot Kramer
Amy Lopez is currently a junior double majoring in Childhood Studies and English. She will graduate in the summer of 2022. With her degree, she intends to become an elementary school teacher that will positively impact the lives of her students and help grow their love for learning. She is a very creative person and loves movies, music, art, and more recently, crochet. For The Gleaner, she mostly covers News and Features, and Commentary because she enjoys getting to write interesting and fun pieces while also getting to meet exciting people.
Faulty Advisor:
Jill Capuzzo
Want to work with us? Email thegleanerruc@gmail.com in order to inquire about positions available.