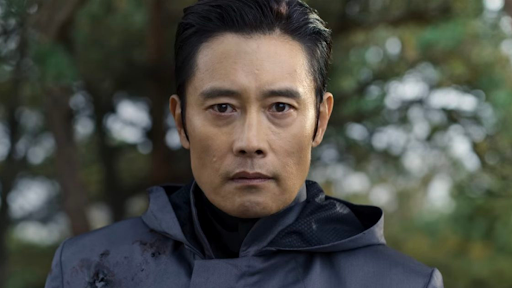 10 things you might have missed in Squid Game
Read Time:
1 Minute, 36 Second
by Gia Lukaitis
1. Behind the beds in the main room, the games are drawn on the walls.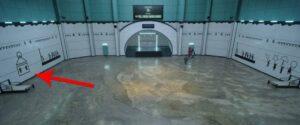 Picture Credits: Pop Buz
2. During the scene where the players are receiving their meal, Gi-Hun (456) says he can only drink chocolate milk. Player 01 says that his son acted the same way as a kid, leading people to believe that Gi-Hun is player 01's son. 
3. The red and blue envelopes that are used in the entry game in the beginning of the season are suspected to determine whether participants would be players or workers in the games based on their uniform colors. 
4. When playing Game 3, Gi-Hun recognized similarity to the neighborhood his family is from, as well as player 01, hinting to the conspiracy that 01 is Gi-Hun's father.
Picture Credits: Junkee
5. Gi-Hun dyes his hair red after winning the games, making viewers believe that he is coming back for revenge as a worker. 
6. Player 01 was not in the books when Hwang Jun-ho is searching for his brother because 01 is the mastermind behind the games. 
7. When playing Tug of War, player 01 was not locked into the rope as the rest of the players were because he was not meant to die in the games.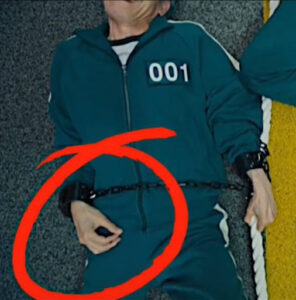 Picture Credits: LADbible
8.All of the characters' deaths were foreshadowed in earlier episodes as ways they tried to harm other people. For example, Sang Woo killed himself at the end and was planning on doing so before the second round of games began. 
9. Gi-Hun talks about not having a father, while player 01 talks about his son who he has not seen, leading people to believe they are father and son. 
10. The Front Man is Hwan Jun-ho's brother, who he had snuck into the games looking for after his disappearance.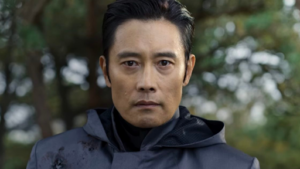 Picture Credits: Den of Geek