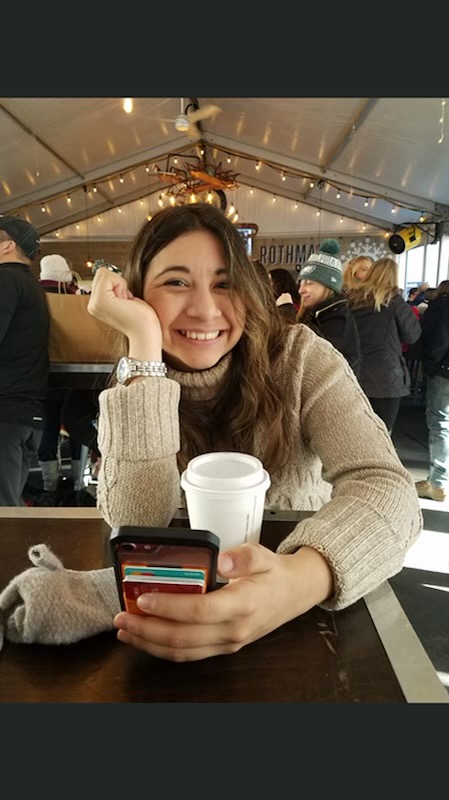 Tania Martinez: a leading figure in activism and advocacy on campus
Read Time:
2 Minute, 3 Second
Over the years, Rutgers University-Camden has been home to many successful activists. Tania Martinez, a senior triple majoring in political science, philosophy and global studies with a minor in Spanish, looks to follow in this storied tradition.
Martinez, who is originally from Arkansas, has always had a passion for advocating for the rights of immigrants. She is the president of Rutgers-Camden's College Democrats, a civic scholar, member of the Institute for Leadership and Action and chairperson for the Immigrant Refugee Caucus. She also speaks for a podcast with the Rutgers University-Camden Digital Studies center called Voices of Immigration, sharing the stories of immigrants. 
"I felt so much power in advocacy, they could hear us shouting outside of the Supreme Court," Tania said when describing her trip from Arkansas to Washington DC in her teenage years. 
Martinez's presence does not go unnoticed on campus. She takes pride in advocating for undocumented students to be given the proper resources to receive financial aid. In her efforts with the Immigrant Justice Association, she spoke with the Rutgers administration to make financial assistance more accessible for incoming undocumented students, like creating a website with resources specific to undocumemented students who are seeking to enroll at Rutgers-Camden. 
When the COVID-19 pandemic hit, the Immigrant Justice Association's next mission was to find ways in which they could help support undocumented students who were left out of relief funds. Martinez successfully helped the organization raise money for an emergency fund for international and undocumented students. 
For this academic school year, Martinez and the Immigrant Justice Association are working on creating an endowed scholarship for undocumented students and first generation students from Camden. 
"Nothing says 'you're welcome' like financially supporting students," Martinez said.
Her goal is to make the campus more open and available to all students regardless of their immigration status. 
Most recently, Tania Martinez has been nominated for the 2021 Front Runner New Jersey La Prensa "30 under 35 Young Top Latino Leaders." She was recognized along other Rutgers University-Camden students and alumni as well. For the future, she hopes that this accomplishment can showcase Rutgers-Camden and the hard work many of the students put into advocacy. When talking about her accomplishment, she said "it's more about the impact it makes overall." She is also proud to show the power the Latinx community has and to be alongside fellow members of the Rutgers-Camden community.