College Fest: Back in Business
Read Time:
2 Minute, 45 Second
By: Tia Johnson
On a warm September morning, the city of Philly can only be described as alive. The sounds of cars honking and driving by as pedestrians walk down the street are almost melodious. The smells of food carts and restaurants swell in the air, and a line begins to form at the side of an inconspicuous building.
Chatter can be heard, shuffling feet move against the concrete and a sign is visible as bodies gravitate toward it. On the sign are the words 'College Fest'  and a door can be found inches away leading into the Museum of Illusions.
 When you walk through the door you are greeted by several workers, and right away you can see the illusions. The entire museum is photographable, with some exhibits even having equipment to hold your device for photos. There was a room with mirrors that felt like infinity, and a kaleidoscope that made for funky photos.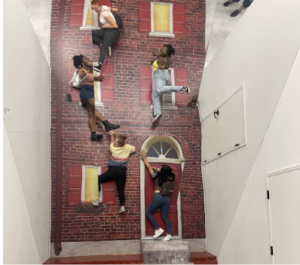 There was an illusion that made tall people short and short people huge and an illusion that made it look like you could run up walls. There were optical illusions that could blow your mind and a section of illusion games where you had to figure out the puzzles and how to solve them. There was even a room that made it feel like you were spinning off the ground.
Museums like this are a staple at Philadelphia's College Fest. The city's event is held by CampusPhilly for college students in the city of Philadelphia and the surrounding area. This event is normally held during the two-day weekend of the first week back to school,  this year being September 10th and 11th. It allows students to explore the city of Philadelphia, and learn about its history while also seeing a plethora of sites and museums.
Due to the pandemic, College Fest has had to limit itself and not be able to show as many festivities as it normally would and had conceded to simply just having museums and some food, but with the pandemic coming to somewhat of a lul and restrictions lifting just enough, College Fest has come back even bigger with multiple museums in its ranks, as well as a small festival with live music and stalls.
Activities this year included places like The Museum of Illusions and the Natural Science museum, live entertainment, food as well as a tour of the Eastern State Penitentiary on September 11th. 
At the heart of the college fest, a sultry voice can be heard, and a crowd of people can be seen gathered at different stalls, some selling food, some giving groceries to new students, and some giving away gift cards and other essentials necessary for a new student.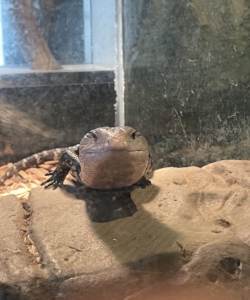 Next to the hubbub is the  Natural Science museum where the casts of dinosaur bones live. There are many attractions within the museum itself: Bones, diagrams of unique animals, a live anthropologist cleaning new bones, and a live exhibit where you meet many cute critters. Due to covid, you can't touch the animals, but you still get to meet, see and learn about them from the zoologist on hand. As the day comes to a close, cars pass by the same inconspicuous building, only this time the one is going down the block.