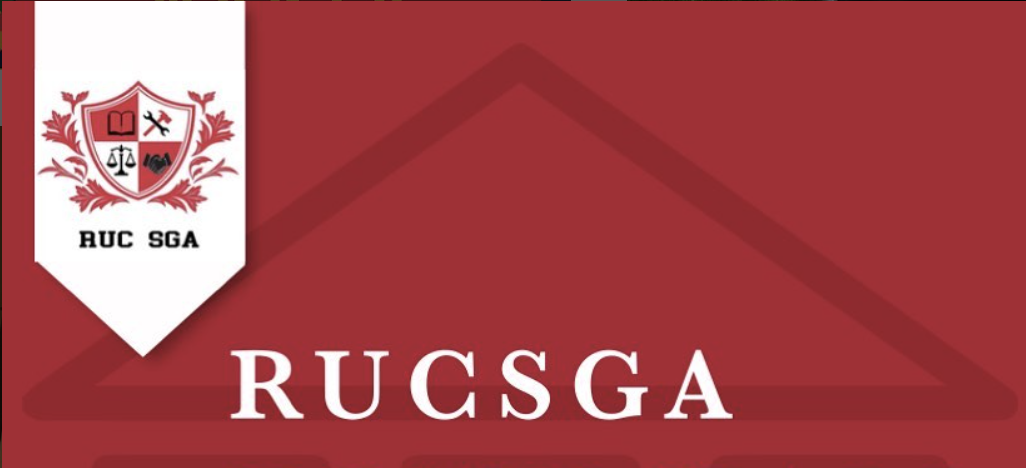 RU Aware? What's Going On In Student Government?
Read Time:
7 Minute, 42 Second
By Jochebed Peace Airede
It was the beginning of Spring Break. Though the chill of winter lingered, students were excited to sink into what should have been a restful weekend away from the demands of weekly assessments and readings.
This tranquility, however, was soon shattered by news of trouble brewing in the Rutgers-Camden Student Governing Association (RUCSGA or SGA), the official body for student advocacy on-campus.
On Friday, March 11th, Taylor Godfrey—former Treasurer for the SGA—released an impact statement on Instagram that detailed the breakdown of relations within student government since Fall 2021. This eight-page document, which was rapidly shared by multiple Rutgers-Camden students on social media, alleged that she had been emotionally abused by current SGA President, Sydney Johnson, while the pair had been in a romantic relationship. Accusing Johnson of "using their mental health to constantly manipulate" her, Godfrey details how she felt increasingly "trapped" in a relationship that had become "unsafe" for her. Following an especially heated argument with Johnson, (who uses they/them pronouns), Godfrey alleged that Godfrey had even contemplated suicide.
Godfrey's statement continues with descriptions of how the lines between the personal and professional began to "blur," and claims that Johnson held her to a different standard, to the point that it was suggested she resign if unhappy with the President's expectations of her. Tensions continued after Godfrey had dissolved their romantic relationship in November 2021, following a public argument over her request to change seating arrangements and distance herself from President Johnson. It was at this time that Godfrey said she felt unsupported by administration, specifically the SGA Advisor Patrick Wallace, who encouraged Godfrey to leave the room rather than criticize President Johnson.  Also named in Godfrey's statement were Dean of Students, Alison Wisniewski, and Vice-Chancellor of Student Affairs, Mary Beth Daisey. In an email response to a request for comment by the administration, Vice-Chancellor Daisey wrote that the administration would not be commenting,  citing a desire to "ensure [student] confidentiality, respect [student] privacy, and allow [students] to access the resources and processes that they choose to utilize."
Since the statement's publication, President Johnson has made no public refutation of the allegations, citing an ongoing Title IX investigation that Johnson launched immediately after learning of the statement. However, Johnson did provide a written statement to The Gleaner, speaking as Sydney Johnson, and not as SGA President. 
"I think it's absurd that people have seen an extremely biased, one-sided story, with limited evidence and have come to believe that is the truth," Johnson wrote. "There has been no pattern of behavior because the allegations are the opposite to who I am and what I stand for." Additionally, Johnson challenged the former Treasurer's decision to go public without first going through official channels, calling this "a continuation of psychological abuse to harm" them. Johnson noted that all disagreements that had arisen because of their professional conduct as SGA President had already been internally settled; they had "received consequences and apologized."  Finally, Johnson stressed that the work done by the SGA to address student issues should not be overshadowed by the mixing of personal and the professional: "This year's RUCSGA accomplished an immense amount of good which should not be discredited by my actions or allegations…We assisted in the moving of the Walt Whitman statue, added new language courses…and recognized our marginalized students. If you dislike me that is fine, but be upset with me, and not with the RUCSGA."
Nevertheless, the spring semester has been a difficult one for the governing body. On January 11th, a petition was drawn up for Johnson's removal, with eight charges against the SGA president, including failure to perform professionally on a consistent basis. Removal proceedings were conducted on January 28th, and the necessary two-thirds of the SGA, as per the SGA's Constitution, voted to have President Johnson removed from office. However, following an appeal process supported by the SGA's Constitution, President Johnson was reinstated on February 16th. (In her email, Vice-Chancellor Daisey reaffirmed that proper procedure, as was outlined by the SGA Constitution, had been followed in the impeachment trial of President Johnson.) In the following days, Godfrey resigned as Treasurer, followed by the Vice President, the Executive Representative, and the Executive Senator.  Since February 28th, at least five members of the SGA have stepped down. Save for the position of Treasurer, all vacancies have remained unfilled.
Former Executive Senator, Josefina Ewins, provided an insider's perspective on the breakdown of relations within the governing body. Although she refrained from commenting on Johnson and Godfrey's romantic relationship, she did recognize that Godfrey "was held to a different standard than the rest of us. The rest of us would pass by and there was lots of tension over promotions."
However, Ewins also noted that discontent with President Johnson's conduct existed long before Godfrey's statement was released. 
"The President would make joking comments like, 'If you write this, I'm going to veto it down and never look at it,' almost discounting what we had to offer," Ewins  said, adding that Johnson viewed themselves as "the Golden Child, the one who knew Patrick the most, the only person unanimously elected." This contributed to a difficult work environment, according to Ewins, who said she resigned due to a lack of accountability. 
Meanwhile, students have made their feelings known in various ways. The student-led  Political Science Society released an official statement disavowing the alleged actions of the SGA and President Johnson. Meanwhile, less than 10 students have filed petitions to run for SGA positions for the Fall 2022 semester, which could point to a distrust in the student governing body and the administration's handling of the situation. 
While no one can know the details of the personal relationship besides the two parties involved, many students believe administration should have done more. Was it fair to expect college students, who were juggling the stress of academics and their roles as leaders, to be perfect in all things?
"We must recognize that they [SGA members] are also students," said  Alexa Nieves, Treasurer of the Immigrant Justice Association (IJA), "and they're within very important, large positions of the SGA; and they didn't feel safe communicating their needs. It was the duty of administration to step in at that point." Ewins also called for a "more hands-on approach when issues arise," considering how the hands-off approach contributed to an intense fallout that impacted the effectiveness of the SGA's work and, as a result, the lives of Rutgers-Camden students. 
A regular participant at the SGA meetings, Nieves, who also serves as the Secretary of the Rutgers-Camden College Democrats, noted the  "lackluster" climate of these weekly conversations since the mass resignation of SGA officials. 
"You go to the GBMs [General Body Meetings], and you see how much smaller the SGA is getting," she said. "As it becomes smaller, it becomes quieter, the meetings become shorter. A lot of members felt as unheard as students within the general body." 
She noted that students who spoke up about the allegations were always answered in the same way: by Johnson's assertion that law enforcement was now involved, which restricted them from commenting on the matter. 
"But it was always the alleged abuser speaking for everyone," said Nieves, "we never heard the voice of others. The whole point of the statement was to address the administrative response, not to sweep it under the rug and pretend as if nothing needed to be done. Sometimes in conversations, after the meeting ended, and we were talking one-on-one in the room, they would personalize discomfort, and how they felt like they couldn't do anything." 
But this response, argued Nieves, was inadequate. "They represent us, and when we express concern, they should be able to address that in some regard."
And with more than half the seats vacant throughout the Spring, Nieves said the board has not been able to address student concerns as effectively as they might have. 
"They didn't get nearly as much work done," said Nieves. "You're piling on more stress on the fewer members, the individuals that are left." 
Ewins agreed. 
"Nothing got done once everyone left," she said. "It's sad because I wanted things to pan out well for the end of the semester with mental health resources and funding for teachers."
Meanwhile, the administration remains silent.
Graduation looms on the horizon, but the path forward remains unclear for more than the matriculating seniors. Questions remain about the SGA's future and its place as a body for advocacy for all Rutgers-Camden students. Will the SGA be trusted again with handling student concerns? What steps, if any, is the administration taking to preclude such issues from arising again–thus ensuring that the campus remains a safe space for all?  
If you or anyone you know is facing a mental health crisis or is looking for someone to talk to, contact the Rutgers-Camden Wellness Center at 8562256005 to set up an appointment and/or enquire about walk-in hours.