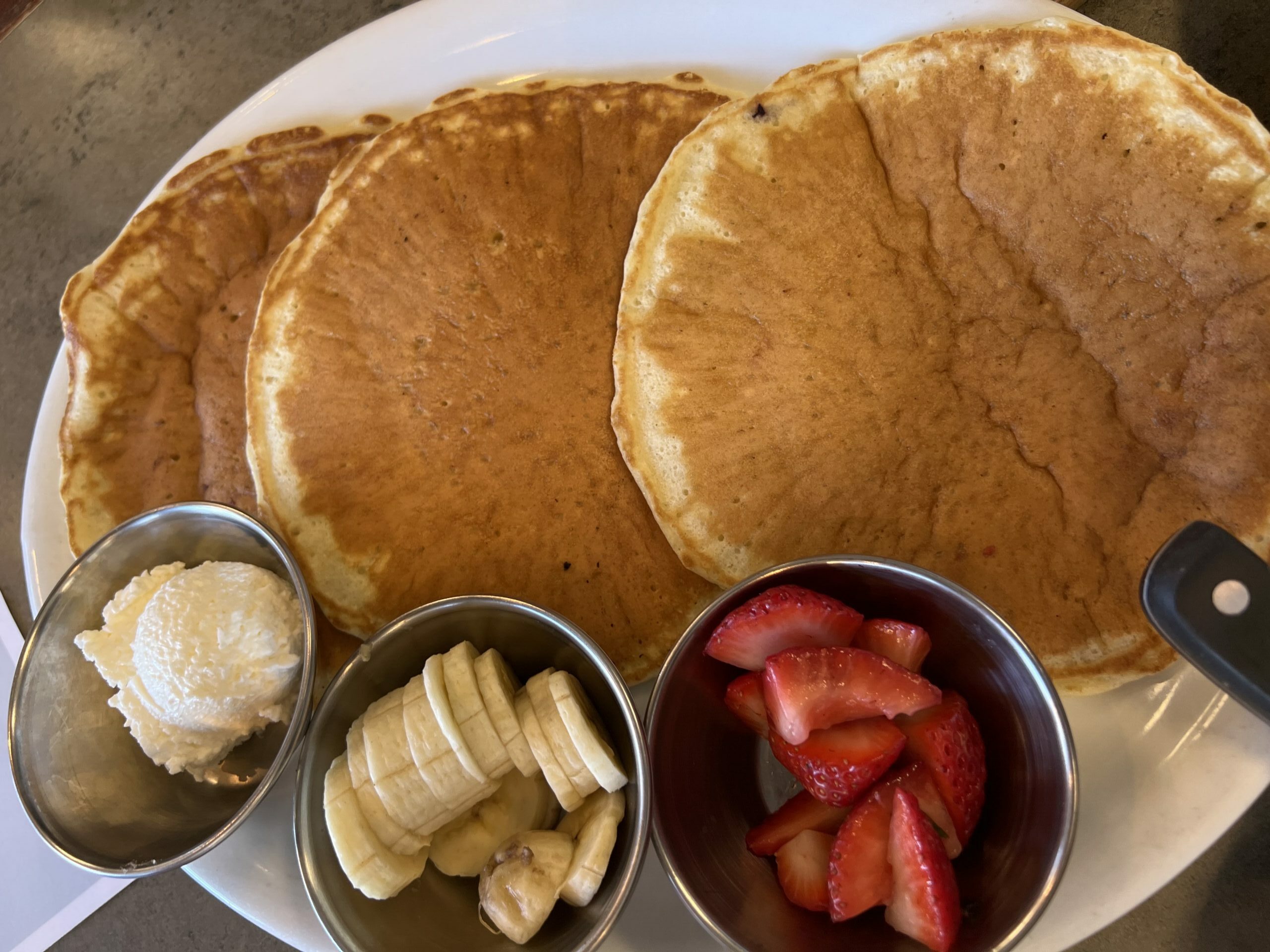 Read Time:
1 Minute, 46 Second
By: Arielle Champion
Fluffy pancakes, crispy bacon, and everything brunch-related are served at Turning Point. Turning Point is a restaurant famous for its breakfast and lunch. The restaurant has over 15 locations between New Jersey and Pennsylvania. To make it even better, there's a location only ten minutes from campus at the heart of Cherry Hill. 
Though their breakfast menu is only one page, it's filled with over 30 options to choose from. They have three different toasts, eight kinds of pancakes, 17 egg platters, three types of waffles, three kinds of french toast, and 10 different omelets and benedicts.
Pictured below is the Plain Stack, Southern Chicken and Waffles, The Traditional Eggs platter, and The Nola Sweet & Spicy Shrimp Hash. The Plain Stack is three pancakes made from scratch with whipped butter and syrup. The Southern Chicken and Waffles comes with chopped bacon, sriracha hot honey, a warm waffle, and fried chicken. 
The Traditional Eggs platter comes with two eggs cooked any way, an English muffin, and a side of breakfast potatoes. Lastly, The Nola Sweet & Spicy Shrimp Hash is a skillet filled with sweet potatoes, chicken chorizo, shrimp, peppers, and onions seasoned with Cajun, and two eggs. This dish is also served with cornbread and Sriracha hot honey sauce.
Another popular thing customers rave about is their Hot Chocolate Bomb which is one of the many kinds they have. The waiter or waitress will give the guest a cup and mini teapot. The cup holds the spherical ball of chocolate and the teapot consists of hot chocolate, coming together to form the perfect "chocolatey explosion". Whipped cream is also available upon request.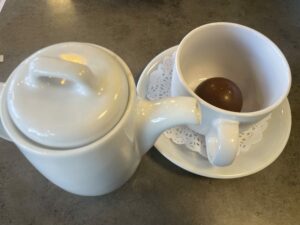 Although they're most popular for their breakfast, they also have delicious lunch dishes to choose from. Some are the Chicken Pesto Panini, Seaside Jersey Club, and the Roadhouse Bacon Stack. Each sandwich bursts with flavor depending on what guests have a taste for.
The next time you're searching for a place to have brunch, Turning Point makes for a great choice, whether you're in the mood for sweet or savory, or perhaps both!