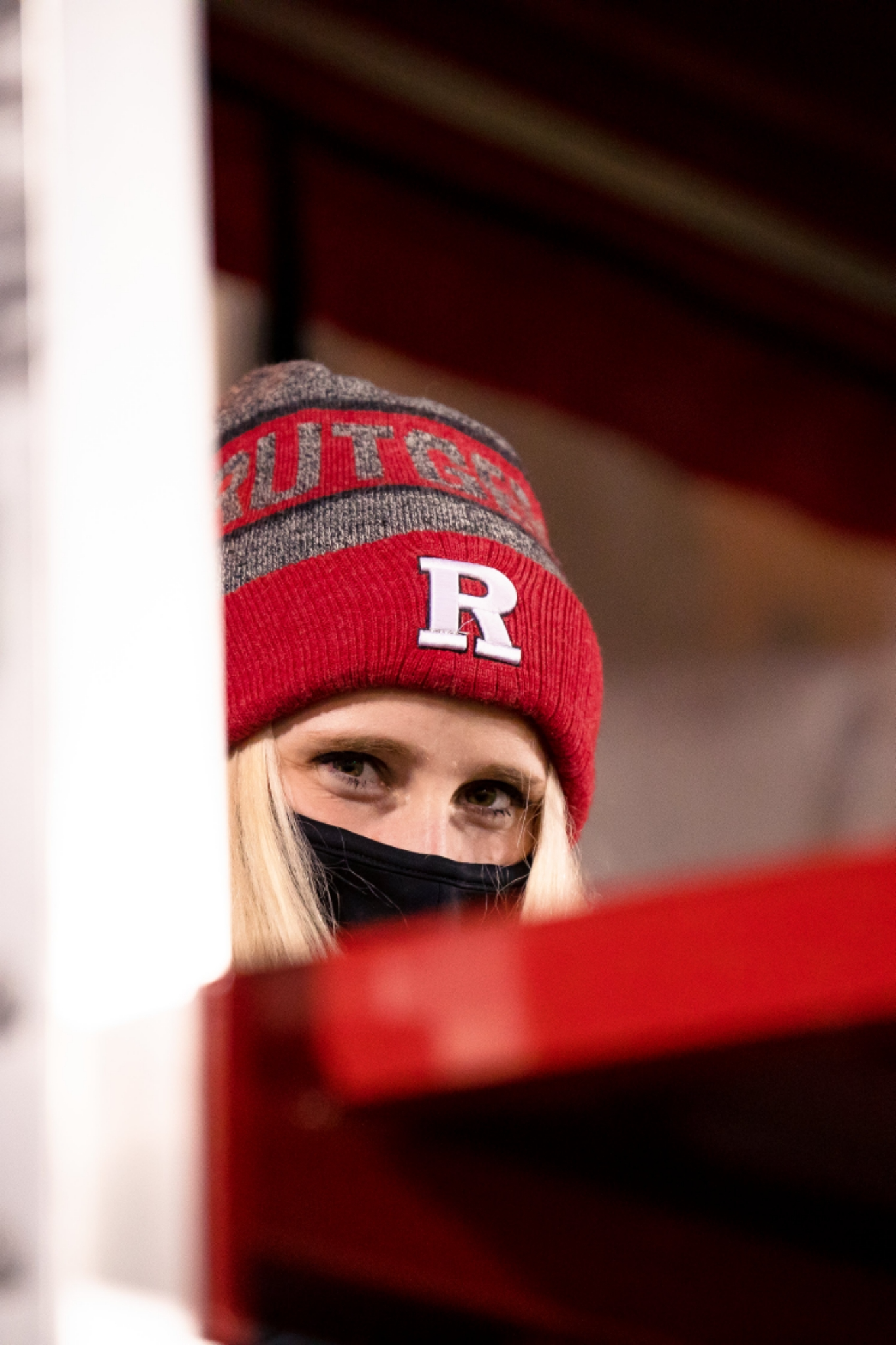 Working for The University
Read Time:
3 Minute, 17 Second
By: Kaila Crozier
When the pandemic hit back in March 2020, I realized how much Rutgers-Camden meant to me and its impact on my life. When Rutgers sent us home early for spring break, I was heartbroken to leave a place I loved so much. When the campus reopened in September 2020, I was determined to make my last two years count as much as possible, even if there was a pandemic. Come December 2020, my previous areas of employment hadn't been reopened yet, so I searched on-campus for a job.  When I asked if the Fitness Center was hiring, they had a position open. While it was minimum wage, it involved my two passions, fitness and helping others. However, this job soon provided many opportunities to grow as a person and professional.
The Fitness Center is an energetic environment, there's always something going on within the facility. Between rec teams and team practices, it's fun to watch students and athletes go about their daily routine in a motivating atmosphere. While sitting at the desk and attending to the Fitness Center's needs seems simple, it has more complexity.
Aside from working as a part of the Fitness Center team, I'm also a part of the event team, which involves a little more manual labor. Working events involve several steps that the team has to follow so that we have a smooth game. Specifically, being a part of the event team means arriving two hours before kick-off, which can be anywhere between 8:00 am and 5:00 pm. Once we arrive, we're given specific responsibility for the game; I'm usually the public announcer or bookkeeper.
Then, we have to go to our assigned field and set up according to the game. Setting up the fields involves many steps, such as; preparing the fields, starting up the music, and greeting the teams upon the kick-off. Then, once the teams have arrived and they have started their warm-ups, we get a minor break to eat and relax until gametime. Sometimes, I'll bring my camera to take pictures for the Athletic Department.
Once the game begins, we do our designated role throughout the entirety of the game. The sport and the weather often determine the game's length, ranging anywhere between ninety minutes and two hours. However, the game is extended if we play multiple games, have halftime, or go into overtime. When it comes to the game commencing, it typically takes about thirty minutes to break down our initial set-up. As a whole, working in athletics has opened my eyes to the world of operational management and collegiate sports.
While working for the Rutgers athletic department is often filled with long days, the days are always exciting. Usually, my days start as early as five in the morning due to my class schedule. I enjoy starting my days by going to CrossFit to generate some energy that often carries me throughout the day. While my shifts are often later in the afternoon, I often have to do my studying and other work in the morning.
After clocking out, I usually leave campus anywhere between six and ten at night. Although there are days where the start time is earlier so, on occasion, I do have the pleasure of leaving campus before five in the afternoon. Working for the athletic department has undoubtedly been a highlight of my Rutgers journey. When I came in as a freshman, I had no intent to get involved but just to solely do my classes. I have learned so much about myself between working at the front desk and various events that no class could ever teach me. Overall, I'm very grateful for all the experience that the athletic department has provided me. Between taking photos for the various teams and witnessing so many athletes grow on the field, it's been a memorable experience.