My Experience as a Full-Time Student During COVID
Read Time:
3 Minute, 8 Second
By Dionna Murray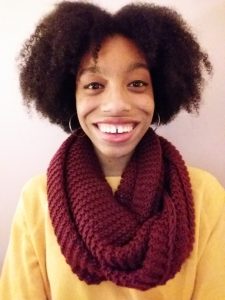 Managing Editor and staff writer, Dionna Murray, shares with us how she managed to cope with and survive the transition to online courses while working part-time and struggling to stay motivated. 
For the safety of our community at Rutgers, the fall 2020 semester adopted an almost entirely remote learning format to decrease and prevent the spread of COVID-19. While the circumstances that inspired this adjustment were not ideal for anyone, the protection and health of fellow students and staff are given the utmost importance and I appreciate the efforts Rutgers has done so far to ensure our safety.
Pre-COVID, I made an effort to take only in-person classes throughout my first three years of college. Although I had never taken any online classes before, I knew I would fare far better actually going to class than working from home. I know myself. I become easily distracted when left without a set schedule and routine. Moreover, the temptation to procrastinate is ten times greater when I'm at home than when I'm on campus.
When I learned that all my classes for the fall semester were being taught remotely and online, I was simultaneously relieved that I didn't have to risk my safety commuting to campus but worried about how I would manage taking five classes, working part-time, and taking care of my other responsibilities. I faced similar worries when commuting to campus during previous years, but since I wasn't bound to my home most of the time, my motivation to complete these tasks wasn't as affected as it is now.
Honestly, it's been a rough semester and a tough year in general. Out of my five courses, only one meets regularly over Zoom and that is for one day a week. Three of my classes have recorded lectures or videos for me to watch and then homework due at certain points throughout the week. One class is strictly assignment-based with minimal interaction from my professor. While these aren't issues themselves, meeting over Zoom or on another broadcasting platform mimics going to class for me. On my Zoom days, getting ready to meet for class prepares my mindset to actually do something. I feel more inspired and motivated to do my work when I know that I have "actual" class instead of just assignments due. Additionally, I tend to feel more accomplished and actually do more on my Zoom days than on the days that I don't. Not to say that I don't complete my work, but the feeling is different when interacting with my professors in real-time (albeit through a screen) than through emails.
Something that has really helped me be more motivated has been to create a week by week To-Do List. Planning out exactly which assignments to complete on certain days and seeing how my schedule is laid out forces me to accomplish what I need to do, and not to procrastinate. Beyond my own personal steps taken, most of my professors have expressed understanding during times when I may need extra time to complete certain assignments. I truly appreciate their flexibility and effort in making sure students don't encounter any additional pressures during these difficult and stressful times.
Despite battles with low motivation and maintaining my mental health as a student during COVID, I can say that I'm grateful for even having the ability to continue my education and hopefully, graduate this coming spring. Being a full-time student and working part-time amidst a global pandemic is by no means easy, but checking off the small things that I could do every day has made coping with it a bit more bearable.