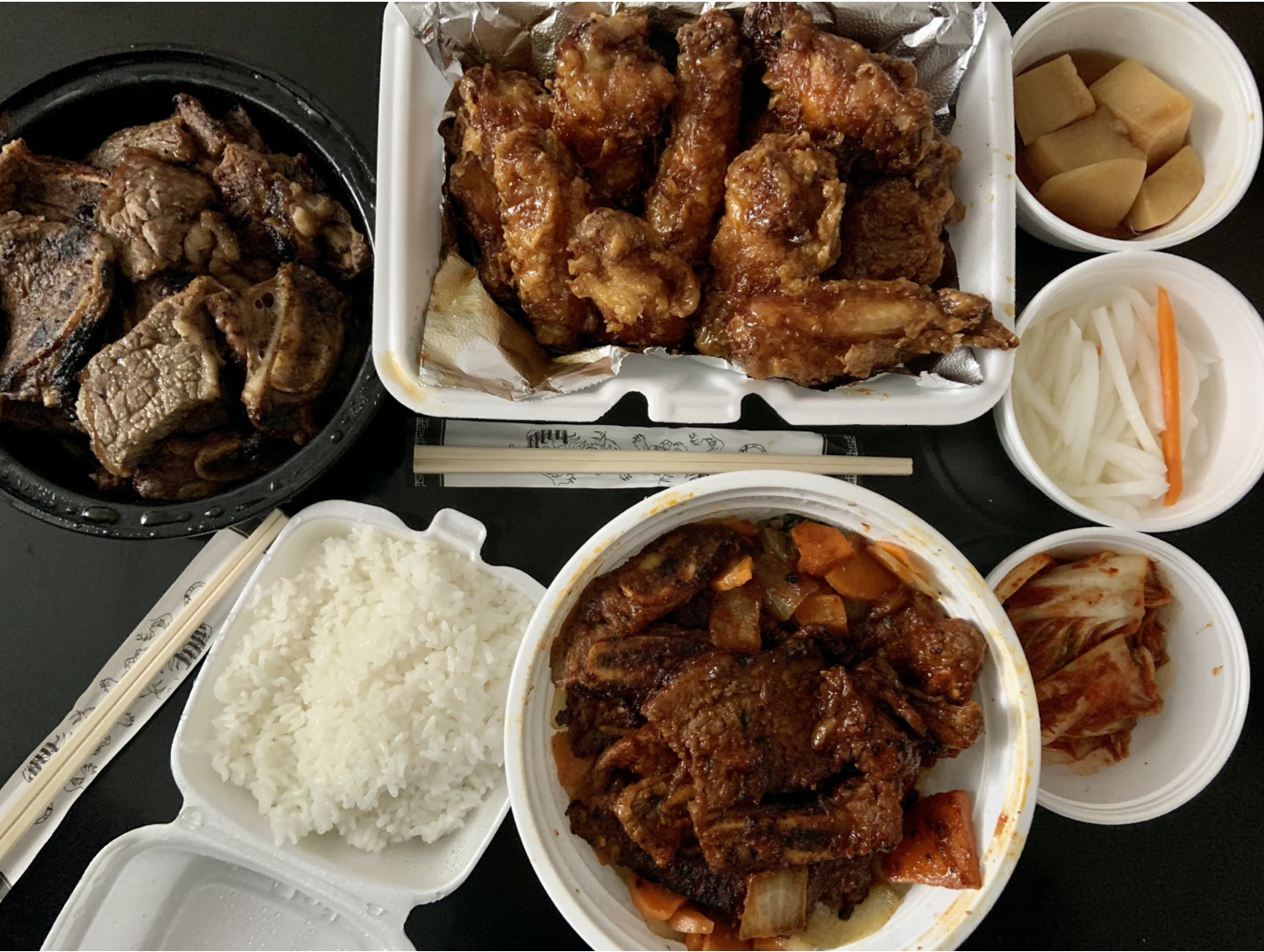 East Coast Eats: Dolsot House
Read Time:
2 Minute, 33 Second
Where: 404 Marlton Pike East, Cherry Hill, NJ 08034
Type of Cuisine: Korean BBQ/Asian Fusion
Outdoor Dining: Yes
Delivery & Take Out: Yes
Hours: 11 am – 9 pm daily
Price: $$
Review: ★★★★★
The holiday season brings so much joy, but also a lot of stress. Gift buying, relatives coming over, cooking, gift wrapping, and the list goes on. It's honestly the most tiring time of the year for most people.
If you need a break and are craving some quality comfort food, Dolsot House, which specializes in Korean BBQ  is just the place. Located in Cherry Hill, NJ about sixteen minutes from campus, it's worth the short drive.
The restaurant is small in size, but has a big personality. Thriving with culture, the workers are kind and welcoming. Koreans believe in group harmony, the importance of family and friends, and respect for elders. They are also known for making friends first and clients second.
Not only is the service astonishing, but so is the food. Dolsot House offers unique dishes that are both fresh and healthy. They were even awarded best chicken wings by the South Jersey Magazine. Whether you're a vegetarian, vegan, or meat-eater, the restaurant has options for everyone. 
To start, they have nine different bold appetizers. The Mandoo dish is pork with a choice of chives dumplings or vegetable dumplings. The Tofu steak is the perfect balance, tofu triangles with fluffy interiors but crisp on the outside, and topped with their soy house dressing. One of their most popular appetizer dishes would be the wings. The wings are crispy on the outside and tender on the inside. The Korean fried chicken wings come in four varieties: honey sesame, soy garlic, spicy, or diablo. My favorite is the honey sesame, definitely a must-try if you're dining here. The entree list is extensive:  Nine different rice bowls, five BBQ platters, eight soup bowls, nine noodle bowls, and so much more. 
Some of the best rice bowls would be the L.A. Kalbi Dolsot, Pork Bulgogi Dolsot, and Chicken Bulgogi Dolsot, all of which are served on top of white. The L.A. Kalbi Dolsot includes marinated beef short ribs with carrot, onion, and zucchini. The Pork Bulgogi is spicy pork that comes with carrot, onion, zucchini, and an egg. The Chicken Bulgogi is marinated boneless chicken paired with carrot, onion, zucchini, and an egg.
On a cold winter day, the soup and noodle bowls are the best ways to go.  Their Kalbi Tang soup is tender beef short ribs with sliced radish and noodles. If you're more in the mood for noodles, your best bet would be to go with the Japchae bowl. This bowl comes with sweet potato, vermicelli rice noodles, vegetables, and beef. 
With so many options to choose from, almost every entree will satisfy your tastebuds. When you're out shopping for last-minute gifts or need a break from wrapping, check out Dolsot House for the ultimate comfort food.