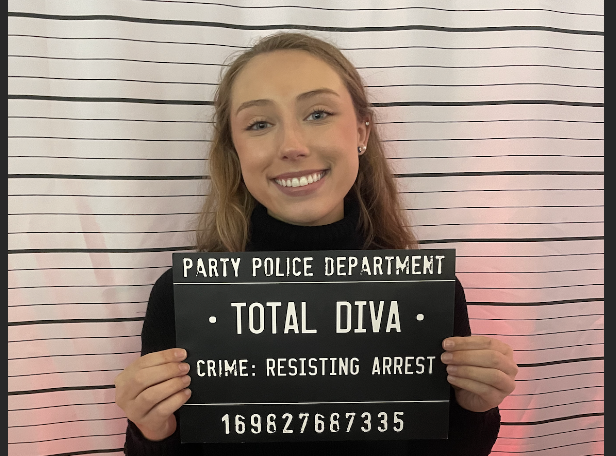 The Golden Girls Murder Mystery: The Curse of Jessica Fletcher
Read Time:
2 Minute, 6 Second
By: Katie Travlos
If you enjoyed the 1985 sitcom, The Golden Girls, this would be the perfect night out for you. Occurring in Philadelphia, a dinner theater show by Without A Cue Production stars your favorite Golden Girls. This production is just a quick fifteen-minute drive from campus. Once arriving inside Craft Hall, the scenery fully immerses you into the murder mystery. There is a virtual interactive app that you can use prior to the show starting that provides you with clues for who the murderer is when you complete the tasks. Some of the tasks were taking a mugshot photo, taking a selfie with Sophia, and asking Rose to take a St. Olaf photo. Once submitting these tasks, you are rewarded with clues for the upcoming show. 
The mystery starred Rose, Blanche, Dorothy, and Sophia from The Golden Girls, as well as Jessica Fletcher from Murder She, Wrote. The actors all perfectly encompassed the characters' personalities from the original show itself. Dorothy was undeniably witty and on her toes, Rose was air-headed and charming, Blanche was a strong-headed flirt, and Sophia was just as funny and amusing as the original actress. This production certainly put together the perfect cast!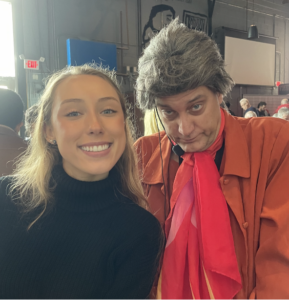 This production also included food and drinks! There were non-alcoholic options and the menu was alterable for allergies! The first course was Italian treats from Sophia and Dorothy consisting of antipasto salad with focaccia crisp, marinated salami, mozzarella, olives, and chickpeas. The first drink to come with this was a limoncello shot. The second course was a taste of the south with Blanche. This included a BBQ chicken salad sandwich with pepper jam, dill pickles, and bacon. The drink that was served in this course was a Southern Comfort which was rum, pineapple juice, orange juice, and a squeeze of lime. The last course was dessert with Rose! The drink was fresh lemonade with raspberry vodka and raspberry liqueur. The dessert was my favorite and included the cheesecake cups with strawberries and a graham cracker crumble. The dinner was delicious and was accompanied by an even better show!
This was definitely a production I would watch repeatedly and recommend anyone to go. I absolutely loved the mystery and the interactive aspect of it. In the end, you are able to submit a ballot of who you thought was the murderer and the one closest to the right answer won a prize! From the delicious food to the amazing acting, this was definitely a production worth seeing!