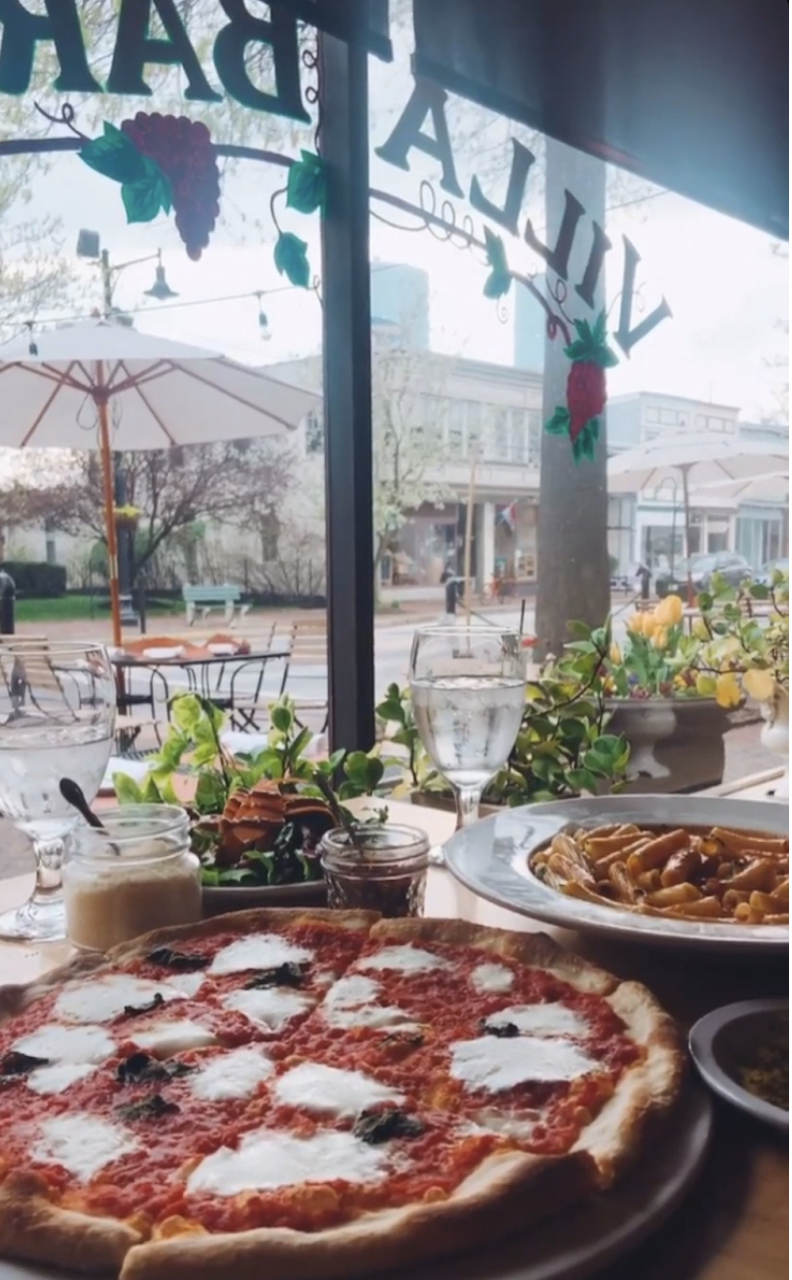 Love is in The First Bite
Read Time:
2 Minute, 1 Second
By: Arielle Champion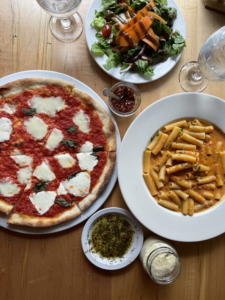 Restaurant: Villa Barone
Address: 753 Haddon Ave, Collingswood, NJ 08108
Hours: Mon-Fri 11am-9pm & Sat-Sun 12pm-9pm
Price Range: $$
Valentine's Day is finally here which means it's the season of love, but also chaos. Stores are crowded with people buying gifts for their significant other and fancy restaurants are mostly booked for the entire day.
Luckily, there's a little restaurant hidden in the historic New Jersey town of Collingswood. Located on Haddon Ave is an Italian restaurant named Villa Barone. Guests can dine with them indoors or out on their beautiful sidewalk patio. 
As you walk in you're met with stunning Italian artwork and furniture throughout the room. Flowers and vines hung amongst the inner corners where the wall and ceiling meet. Dim lighting to add to their intimate atmosphere and candles placed on each table adding just the right amount of light to the tables.
The menu is about 4 pages long consisting of an appetizer, pizza, and pasta section. Each of the pages is filled with many different platters to choose from.
Some of the appetizers include Bruschetta Bread, Antipasto Caprese, and a few others. The Bruschetta Bread is homemade bread toasted and topped with roasted peppers, plum tomatoes, provolone, olive oil, and basil. Antipasto Caprese is also homemade mozzarella and tomato with spring mix, roasted red peppers, artichokes, sun-dried tomatoes, and prosciutto.  
If you're in the mood for pizza they have 5 different kinds to choose from. The pizzas range from Margherita to Americana to Napoletana. The Margherita pizza has a way of being crispy on the bottom but soft and fluffy on top. The sauce to cheese ratio is perfect and the hint of basil and parmesan is simply the cherry on top.
There are eight different pasta platters to choose from and some of the most popular include Vodka Rigatoni and Penne Tartufo. The Vodka Rigatoni has a cream sauce with prosciutto, a hint of vodka, and basil placed perfectly on top.
According to the Villa Barone website, "Villa Barone wasn't just a place for eating and drinking: it was like home for family and friends to celebrate, reminisce and enjoy the essence of Italian life". 
Whichever platter you choose, your taste buds will thank you. Good food and a beautiful setting make it the ideal place for a romantic dinner on Valentine's Day.