Video Games! What's Trending?
Read Time:
2 Minute, 48 Second
By: David Parker
Although we must stay home as we deal with a global pandemic, the gaming world has been increasing in participants. More and more new players have been playing games online. With new gamers coming into the picture, you will be looking out into the internet trying to find a game to take up your downtime or a game to expand your interests in grinding on a certain game. With this in mind, let us walk through two games that are trending right now that involve taking up your downtime while making it worth the while.
Genshin Impact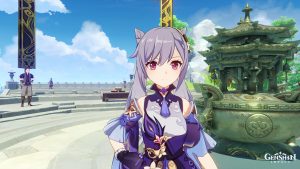 Genshin Impact is a game that allows the player to select from a variety of heroes and explore an enormous map to make discoveries, battle waves of monsters that surround you, and level up your party as you progress through the game. Since its release in September 2020, the game has been trending because you can explore with heroes that look like anime characters in an open world. Whenever a game has an open world, many players wish to discover it and this builds a strong community for the game and its players. A cool feature is that when you get to an "Adventure Level," you will be able to team up with friends playing the game. The most appealing draw to Genshin Impact is that it is frequently updated. This is a big factor because it allows players to come back and explore while always having something to do. With all these benefits in mind, this game is free to play on all gaming platforms except Xbox (which should be coming out soon on that platform), and even on your phone, so there is no excuse to not give Genshin Impact a try!
Minecraft
Now, I know what you must be thinking: "Minecraft? How in the world is Minecraft trending? It's an old game!" Yes, Minecraft came out in 2011, but this game has always been praised by the gaming society as the game to play! It is also an open-world game that throws you into an open server and tells you, "Well…have fun!" Sure, you are given the bare minimum regarding in-game direction, but everything else is up to you! That is what makes this game so great because you can always go in and do whatever you want to progress in the game. Minecraft does cost $20-30 to play, but most of the charges come with packages of different skins for your character to wear. It is a multiplayer game as well, allowing you to explore and advance with as many friends as you want. The best thing about this game is the creativity behind it. While some players establish special rules on some of their servers for their friends to join, others have different modifications to make the game even more fun. Minecraft is a very chill game to try with friends and family if you are looking to relax and play something that is not too competitive.
These are just two games to think about, but never end your research of finding new games to play! Even if some games have been more on life support in the gaming world, check and see if one has an update coming that will make that game returnable to play!