Tom Brady: A Living Legend
Read Time:
2 Minute, 58 Second
By: Raimondo Partito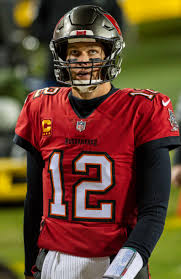 After watching Super Bowl LV, I think the majority of us can agree it was a fairly boring game. The main event of Super Bowl LV was Tom Brady. A lot of people speculate on who is the greatest quarterback of all time. Some say whoever has the most titles while others say who has the best winning percentage. However, Tom Brady sets the bar as he is the greatest quarterback of all time. Disagree? I'll prove why you're wrong. 
Brady is 43  years old and just won his seventh  Super Bowl. Not just won a Super Bowl but started in the Super Bowl. In addition,   Brady was also crowned the Super Bowl MVP. Only four quarterbacks have played a season at the age of 43 in NFL history: Warren Moon, Doug Flutie, Vinny Testaverde, and George Blanda. The quartet of other 43-year-olds combined to start zero games, so it was not much of a competition. The previous four quarterbacks I named were not Hall of Famers Quarterbacks like Steve Young, Dan Marino, John Elway, Joe Montana, and Otto Graham. I find it hard to believe that all five HOF I just mentioned were elected to the HOF at age 43, which means they retired at 38 since a player has to wait five years after retiring to be eligible for the HOF. With all of that said, Brady just started in a Super Bowl, won a Super Bowl, and was elected Super Bowl MVP at the same age five others had long since retired. On top of that, he already was the oldest starting quarterback to win a Super Bowl, having won Super Bowl LIII when he was forty-one. Now, he is the first player on an NFL, MLB, NBA, or NHL team to win titles for two different teams after turning forty. 
After Super Bowl LV, Brady has more Super Bowl wins than every single franchise! He broke a tie with Herb Adderley, Fuzzy Thurston, and Forrest Gregg as each player won six NFL titles. Heading into Super Bowl LV, Brady's seventh title exceeded them each and tallied Otto Graham for the most professional football championships ever. Graham won four championships in the All-American Football Conference from 1946 to 1949 and three NFL championships in the 1950s with the Cleveland Browns. On a side note, Brady joined players like Bill Russell, who played for the Boston Celtics, and New York Yankees players, Joe DiMaggio, Mickey Mantle, and Yogi Berra. All these athletes I named are the only players in the four main American sports to win seven championships and three MVP awards. Here is the best part, Brady won his fifth Super Bowl MVP, which is now the most in Super Bowl history. 
As of now, I feel that it is safe to say everyone in the football world can simply take a step back and marvel at an accomplishment that has never been done before in the history of the sport. I am not one to disregard specific achievements. What Brady does in the playoffs will carry much more implication and will be of much more attention. I truly believe, based on history and sheer physical ability, the 2020-2021 season just played by Tom Brady has been nothing short of incredible and proves that he is the greatest quarterback of all time.