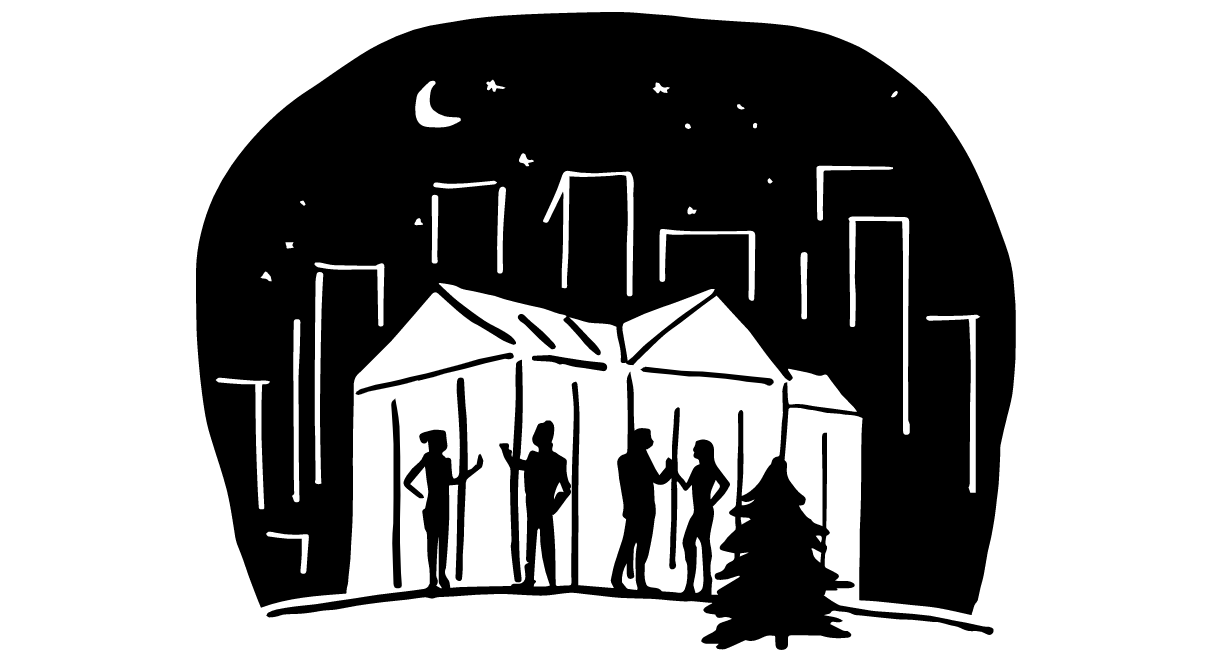 East Coast Eats: The Greens on The Rooftop at Pier 17
Read Time:
2 Minute, 48 Second
Where: The Rooftop at Pier 17, 89 South Street, New York, NY 10038
Type of Cuisine: Fast casual
Outdoor Dining: Yes
Delivery: No
Take Out: Yes
Hours: Mon-Wed 12 pm-10 pm & Thurs-Sun 11 am – 10 pm
Price: $$$
Rating: ★★★★★
Reservations: Required (make one here)
Other: Contactless ordering available
If you've been hesitant to take a trip to New York City to grab a bite, there's a place that will definitely change your mind. The Greens is a rooftop restaurant that's both COVID – friendly and a unique experience. Orders are placed through The Greens' app and all of their food is sealed before serving to ensure safety. Enjoy a socially distanced dining experience within your very own cabin while trying some of their popular and delicious winter dishes. 
Each cabin comes with a variety of things to make your visit both inviting and comforting. The cabins are pretty spacious with heated floors and a Molekule air purifier which gets rid of pollutants in the air. With a stunning winter aesthetic and decor, it's the perfect opportunity for pictures. Cozy seating with pillows, a virtual fireplace, and floor-to-ceiling views of New York City top it all off.
Although the menu is small, they have seven unique starters to choose from. Cheese fondue with an airy sourdough bread, broccoli, potato, apple and pear; an artisanal salami plate that comes with mortadella, prosciutto di parma and spicy salami. If you want something subtle, their creamy tomato soup is the way to go. 
The Greens offer six main entrees to pick from. Their take on grilled cheese is quite the experience. Their truffle grilled cheese has a frico crust and is drizzled with truffle oil. If you have a taste for seafood and pasta, they have a dedicant way of combining the two. Their campanelle pasta is served with main lobster in a rich tomato sauce, and basil.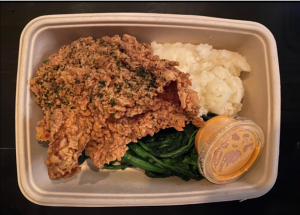 If you're going for something more simple, like me, their fried chicken is a good option. The spiced buttermilk chicken comes with creamy mashed potatoes, broccoli rabe, and a house-made hot sauce. They even offer a traditional bacon cheddar cheeseburger. Their burgers are grilled to perfection, topped with green chili-dijon, and crispy french fries.
The majority of the time, customers consist of young adults and up. In a case where children are brought, there is a specific menu designated to them. Children can pick from grilled cheese with french fries or a simple penne pasta with a rich tomato sauce or butter parmesan sauce.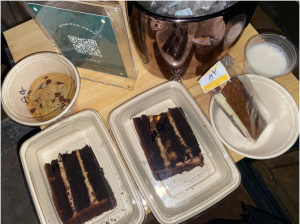 The dessert menu has five different options to pick from. Some of the popular choices would be the vanilla popwich, chocolate chip cookie, and cake. The vanilla popwich is an ice cream sandwich with a vanilla gelato center partially dipped in a rich dark chocolate. The chocolate chip cookies come warm and are served with a light almond milk. The cake is three layers of chocolate and peanut butter, two perfect combinations.
The Greens might be on the pricey side, but honestly, how often do you get to eat good food in your own modern cabin? In my opinion, the experience is definitely worth the price. I highly recommend this restaurant for intimate date nights or a night out in the city with friends.